St. Louis Paternity Attorney
Helping to Establish Paternity in Missouri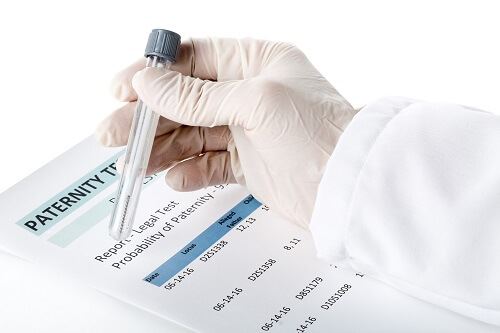 Today, more and more children are being born outside of a marital relationship. While common, it can lead to legal complications. When this occurs, it is necessary for both parents to establish a legal and emotional relationship with the child. This means that legal steps may need to be taken to file a paternity case before a parent can begin to work with another parent on raising that child.
It's important that you speak with a St. Louis paternity lawyer to ensure that your rights are protected.
---
Have questions about paternity issues? Contact us online to request your initial consultation!
---
How to File for Paternity in Missouri
If you are the father of a child born outside of a marriage, it is necessary to file a court action to formally establish that you are the biological father of the child. You can do this in two ways:
Both parents sign an Affidavit Acknowledging Paternity at the hospital where the child is born.
The Family Support Division can assist with obtaining an order naming the man as the father of the child.
In Missouri, a father must file a paternity action to formally establish his right to have visitation and custody of a child. This means it is important for fathers to act quickly after their child is born so they are not stuck on the sidelines in the early years of their children' lives.
Important Information for Mothers
If you are the mother of a child born outside of a marriage, it is beneficial to file a court action so that certain legal rights can be formally provided from the father.
The following can be established through proving paternity:
Child custody and visitation time
Right to inheritance
Healthcare coverage
Children also thrive in an environment that provides consistency. By filing a paternity action, a mother can establish a visitation plan that will ensure a consistent schedule for the child, thereby eliminating what can often be constant arguments regarding the child. Mothers often need financial assistance from the father to contribute to the many expenses associated with a young child.
Filing paternity action also allows the mother to seek and obtain an order from the court requiring the father to pay child support, as well as contribute to the costs and expenses associated with the prenatal care, birthing, medical care, and overall upbringing of the child.
---
If you need help filing a paternity action, contact the St. Louis paternity attorneys at Family Law Partners to schedule your free consultation.
---