St. Louis Child Support Lawyer
Calculating & Determining Child Support in MO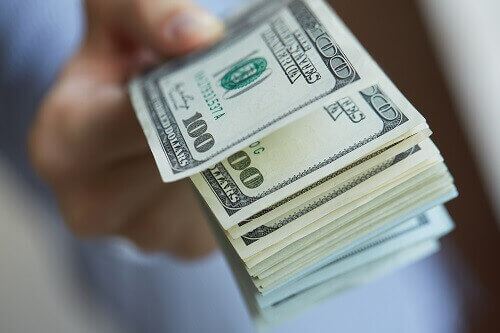 In Missouri, both parents have a duty to provide some degree of financial support to their minor children. Generally, the parent who has primary custody, or custodial parent, receives monetary assistance from the non-custodial parent. Determining fair and reasonable child support payments can be a complicated, and sometimes contentious, process for both parties.
Does 50 50 Custody Affect Child Support in Missouri?
If you have 50/50 custody with your co-parent in Missouri, you may still have to pay child support. Nothing in state law prohibits the Missouri court from awarding child support—even when spouses share equal parenting time.
At Family Law Partners, we represent both custodial and non-custodial parents in all matters relating to child support. Our supportive St. Louis child support attorneys understand that preserving the well-being of your children is first and foremost in your mind. We can deliver the dynamic representation you need to ensure your family's rights and needs are met.
How Missouri Calculates Child Support
In Missouri, Form 14 is the statutorily required method that judges use to calculate the presumed child support amount. This complex form sets the guidelines for the proposed monetary support.
However, there are circumstances when the resulting payment schedule may need to be adjusted to reflect your current situation. Without astute legal counsel to guide you through the process, you may run the risk of acquiring an undue financial burden or excessive economic hardship.
Typically, Form 14 child support takes into account numerous factors, including:
Gross incomes of each parent
Any maintenance amount that may have been awarded
The number of children in the family
Cost of work-related child care and health insurance for the child
The amount of time the child spends with each parent
As a practice that focuses exclusively on family law, we have the keen insight needed to comprehend the intricacies of calculating child support. We understand what it takes to plan out a fair amount that adheres to the state-proposed guidelines. Family Law Partners is known for providing assertive advocacy, so discuss your child support requests with us today.
Modifying or Enforcing Child Support
Children grow and their needs change. A new job may require a parent to relocate. These, and many other events, may make the terms of your current child support settlement inadequate or unreasonable. Regrettably, some parents may fail to honor the provisions of the original court order.
If you are seeking to modify your present child support arrangement or need to legally compel the other parent to provide payment, our practiced St. Louis child support attorneys can deliver the effective representation you require.
FREE Case Reviews Available When You Call
When it comes to protecting your children, we recognize you want to leave nothing to chance. Our skilled St. Louis child support lawyers can represent you with diligence and professionalism. We want to make sure your child receives the support that he or she is entitled to.
Discover our creative and individualized strategies. Call our office today to discuss your concerns in a free case review.