St. Louis & Chesterfield Fathers' Rights Lawyer
Advocating for the Rights of Fathers Throughout St. Charles County and the Greater St. Louis Area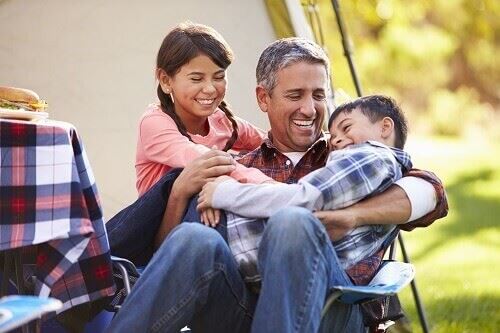 In this day and age, divorce and custody situations do not just favor the mother as they may have in times past. Fathers are taking a more active role in parenting, and the courts are not simply assigning custody based on gender.
If you are a dad who is fighting to be more involved in your child's life, our St. Louis fathers' rights lawyers can work with you to make this into a reality. Let us review your case and represent you both in and out of the courtroom, seeking to obtain the best possible outcome for your unique situation.
---
Fighting for your rights as a father? Call our St. Louis fathers' rights attorneys today for a free consultation of your case.
---
What are Fathers' Rights in Missouri?
Our legal team understands the frustration you may be feeling as a father who has been denied certain rights or taken advantage of in certain ways during your divorce.
We can help you to solve a variety of fathers' rights issues, including:
Child Support
Child Custody
Paternity Issues
Combating the denial of paternity or claiming paternity
Childs' Health & Wellbeing
Protecting your child if they are being endangered by the mother's behavior
Defending against accusations of molestation or child abuse
Relocation
Getting proper help if the mother relocates your child without your knowledge
No matter what the situation, our compassionate and knowledgeable St. Louis fathers' rights lawyer can help. Speak with our team during a free, confidential evaluation so that we can determine the best course of action.
Obtain the Help You Need as a Father to Get What You Deserve
Our St. Louis fathers' rights attorneys are exclusively dedicated to family law cases and committed to helping fathers get through this potentially difficult time. It is our promise that we will always provide personalized legal attention to each of our clients, so you can feel confident knowing that you are not just another case number.
Having a tenacious and honest lawyer with you can make all the difference in your fathers' rights case and it is important that you retain one sooner than later. Speak with Family Law Partners during a free consultation and put your mind at ease.
---
If you are looking to fight for your rights as a father, call our Chesterfield office at (636) 742-1418 or contact us online and start discussing your case.
---