Missouri Adoption Attorney
Providing Representation for Adoption in Chesterfield, St. Charles and Greater St. Louis Area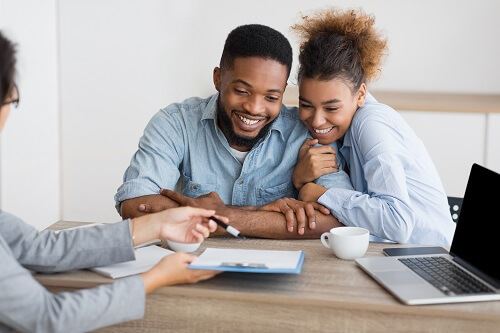 The adoption attorneys at Family Law Partners have 45+ years of combined experience in handling adoption and guardianship cases. The adoption process is complex and there are a lot of procedural requirements that must be met before an adoption can be finalized.
Missouri Adoptions by Relatives & Non-Relatives
There are two categories of adoptions: adoptions by relatives and adoptions by non-relatives.
Adoptions by relatives are often by a step-parent, grandparent, aunt or uncle, or other family member.
Adoptions by non-relatives typically involve a public or private agency or some other third independent party.
Once an adoption is finalized, the adoptive parents will have all of the rights and responsibilities any biological parent would.
---
If you are interested in adopting, we invite you to contact our firm to discuss which adoption avenue is best suited for you.
---
Our Attorneys Can Assist in All Types of Adoptions in Missouri
At Family Law Partners, our St. Louis adoption lawyers help clients navigate all types of adoptions. We can be there for you through each and every step of the process or just provide counsel when needed. Whatever the case, be sure to call on us when you need legal insight you can rely on.
Our firm can represent clients in the following types of adoptions:
Grandparent or relative adoptions – most often occurring because a parent's absence or unsuitability to raise their children, we can help uphold your best interests.
Contested adoptions – these often require a skilled litigator with trial experience who can present your case to a divorce court in a manner that yields the best possible outcome.
Step-parent adoptions – in order for these to be successful, the individual carrying parental rights has to either waive them or be deemed unfit by a court of law.
Call Our Family Law Firm at
(636) 742-1418

!

When you work with our St. Louis adoption attorneys, you will quickly see that we put you and your future child's needs first. We review your options for adoption and help you take the best steps forward. Whether you are facing complex adoption of a step-child or found yourself in the midst of a contested adoption, you can call on our firm for all your legal needs. We are committed to delivering affordable representation backed by personalized support and compassionate care. We serve St. Charles County and the Greater St. Louis area.
---
Looking to adopt? Work with a firm focused exclusively on family law cases like yours. Call Family Law Partners in Chesterfield or contact us online!
---