St. Louis Child Custody Attorneys
Protecting the Best Interests of St. Louis County Children for 45+ Years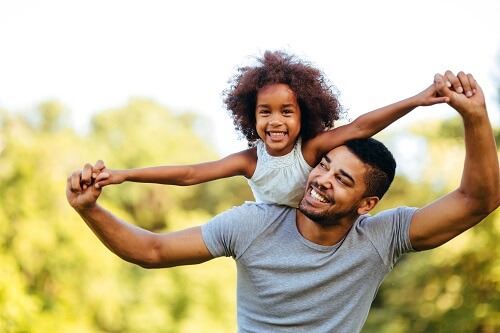 The child custody attorneys at Family Law Partners know how important your children are to you and are here to tirelessly fight for the custody plan that is best for your situation. In Missouri, the courts decide custody by looking at what is in the best interests of the child. Every judge has a different perspective as to what type of custody arrangement is in children's best interests, and that is why it is important to know your audience.
About Child Custody in Missouri
It is difficult to fight for child custody alone. Let a St. Louis child custody lawyer from Family Law Partners help! Our attorneys have an in-depth understanding of custody laws in Missouri and are backed by 45+ years of combined experience. With the help of a seasoned attorney, you can be confident that your case will be strong.
---
Contact our St. Louis child custody lawyers today at 636.742.1418 if you are looking for affordable and compassionate legal representation!
---
What Are the Types of Custody in Missouri?
There are two custody categories that are addressed by the Court: physical custody and legal custody. When you work with our St. Louis child custody lawyers, we can help you compile a compelling case for your custody plan and fight to ensure your interests are taken into account.
Missouri courts evaluate all factors relevant to custody such as:
The parent's wishes as expressed by a parenting plan
Child's need for frequent and meaningful relationships with both parents
Which parent is more likely to allow contact with the other parent
Child's adjustment to the their home, school, and community
Mental and physical health of the parents including any history of abuse
The wishes of the child
What Does Physical Custody Mean?
When one parent has physical custody, it means the child will live with them physically, including weekdays, weekends, holidays, and so on. There is a presumption in Missouri that both parents should have significant, meaningful contact with the child. When this is given, it is called joint physical custody.
Is Missouri a 50 50 Custody State?
Missouri does not authorize 50/50 custody. However, a 2016 law encouraged Missouri judges to award 50/50 custody to both parents. The law presumes favor of joint custody but only suggests granting equal custody to both parents.
However, there are situations where it is appropriate for a child to spend a majority of the time with one parent, giving the other parent only reasonable visitation times. This type of custody is called sole physical custody.
What Does Legal Custody Mean for the Child?
The parent or parents with legal custody are given the power to make decisions for the child. Just like physical custody, the court will award either joint or sole legal custody over the child. In many cases, the court will seek to give equally legal custody on the presumption that both parents can communicate effectively and co-parent with each other.
When parents can do this, they will have equal access to school and medical records and will each have veto power in decision making. However, in unique cases, effective co-parenting is impossible and sole legal custody is appropriate.
How Hard is It to Get Full Custody in Missouri?
To get full custody in Missouri, you'd likely have to demonstrate that the other parent is unfit for reasons such as untreated drug addiction, a history of abuse, or some other circumstances that would harm the child.
How Far Can a Parent Move With Joint Custody in Missouri?
Missouri has strict laws concerning parent relocation and child custody. The non-custodial parent will often gain the favor of the courts in these scenarios. The custodial parent must either have a written agreement from the non-custodial parent, or permission from the court in order to relocate while having primary custody. When informing the non-custodial parent, the notice must be formal. It may not be anything such as a phone call or email. It must be written and sent by certified mail. The details must be very specific of what your intentions are and where you plan on moving. Sixty days notice is required by law before you intend on moving.
How is Child Custody Determined?
How a child custody case will play out consistently revolves around what the court determines to be in the best interests of the child, without giving preference to either parent ahead of time. If you are considering filing for custody of your child in Missouri, you need to familiarize yourself with how the state handles such issues.
What exactly falls within the best interests of the child is anything to do with maintaining the child's physical and emotional well-being and the desire to preserve a positive relationship with both parents.
Specific factors include:
Fostering meaningful contact with each parent

The wishes of the child, depending on their age

Either parent's wish to relocate with the child

The current relationship of the child with either parent, siblings, and extended family

The mental and physical health of all parties involved

Any history of abuse

The child's adjustment to home, school, and community
What Rights Does a Father Have in Missouri?
If a father is unwed, they will have no parental rights unless he is able to establish paternity. If he has not established paternity, the mother may not request child support, and the father may not request visitation or joint custody. Establishing paternity can be done through the court or through a hospital once the baby is born.