Divorce Mediation in St. Louis
Finding Amicable Solutions for Divorcing Couples in St. Charles County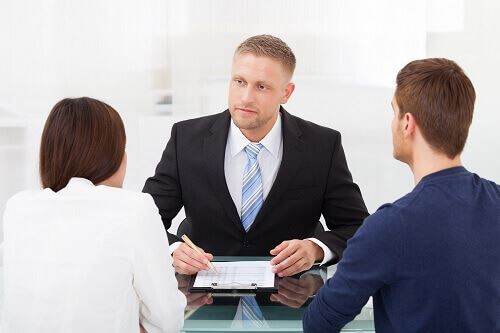 Every family is unique. In a divorce or dissolution of a marriage, a settlement should be tailored to fit the individual needs of each family. Unfortunately, when parties go through litigation, sometimes the decisions and ability to customize matters are given to the judge.
This means the decision making power is taken away from the parties themselves-the ones who actually understand the situation. Mediation, on the other hand, restores power to the parties and lets them decide the settlement.
Mediation allows you to bring a representative to help speak for you. Our firm can fulfill this role. The goal is the same: We want to work with your spouse to reach conclusions that benefit everyone. As your representative, we can help clarify your needs and keep the process moving.
Ready to learn more? Call our St. Louis divorce mediation lawyers at (636) 742-1418 for trustworthy counsel.
How Does Divorce Mediation Work in Missouri?
The Missouri Supreme Court describes mediation as "the process in which a neutral third party facilitates communications between the parties to promote settlement". The mediator should bring a non-biased and comfortable approach that encourages problem-solving and resolution. Mediation sessions should be intended to solve one or more issues revolving around the divorce, or in some occasions it can even resolve the entire dispute. To get the most out of your divorce mediation sessions, here are a few things to remember:
Be transparent about your case, including any property or debt that needs to be addressed.
Be respectful of each other's time; allow one another to speak freely and openly.
Come to mediation with a problem-solving mindset.
Some of the issues involved in mediation include the following:
Property and debt division
Many people believe once they have mediated and resolved the issues, the case is over. However, this is incorrect. It is important to note that once the case is mediated and settled, settlement paperwork must be prepared, signed, and submitted to the court by counsel. It is also common to mediate and resolve some matters but not others. However, even this will help the attorneys narrow the issues in the case and decide which matters need to be litigated.
Mediation is becoming increasingly popular, and some courts are requiring that the parties attend mediation before discussing substantive issues with the judge to eliminate disputes. It is important to know which cases should and should not be mediated, though, as a spouse enduring domestic violence or coercion may not be the best candidate for mediation.
Experience the Benefits of Divorce Mediation
Choosing divorce mediation can offer numerous advantages over traditional litigation. At Family Law Partners, we believe in providing a supportive and collaborative environment for divorcing couples in Chesterfield and throughout St. Louis. Here are some of the benefits you can experience by opting for divorce mediation:
Cost-effective: Divorce mediation is often more affordable than going to court, as it typically requires fewer attorney fees and court costs.
Time-saving: Mediation can help expedite the divorce process, allowing you and your spouse to reach a resolution more quickly than through litigation.
Amicable resolutions: Our skilled mediators are trained to facilitate open and constructive conversations, helping you and your spouse find mutually agreeable solutions that prioritize the best interests of your family.
Control over decisions: With mediation, you have more control over the outcome of your divorce. You and your spouse can work together to create a customized settlement that meets both of your needs.
Reduced conflict: Mediation focuses on promoting healthy communication and cooperation. By choosing mediation, you can minimize conflict and maintain a more positive relationship with your ex-spouse, which is especially important when children are involved.
At Family Law Partners, we are committed to helping you navigate the divorce process with compassion and expertise. Contact us today to learn more about our divorce mediation services and how we can assist you in achieving a peaceful and fair resolution.
How We Can Help
During mediation, you may bring in a third party to help advocate for your needs. This can be a friend, family member, coworker, or even a legal professional.
Our firm can provide this representation. Remember, in mediation, you want everyone to have a voice. As your representative, we are not there to help you "win" or "defeat" your spouse. We simply want to offer a helping hand to reach the best solutions.
Here are some ways that our representation can benefit you in divorce mediation.
We Can Offer More Ideas
The old saying is true, "two heads are better than one." By securing our services, we can help find creative solutions when you and your spouse are at an impasse. Moreover, our legal experience means that we know the law, and we may already have answers prepared.
We Can Help Keep Conversations Civil
Divorce, by its very nature, is fraught with heightened tension and emotions. Even though you want to work together, you and your spouse may be carrying bitterness and hurt feelings into the mediation. We, along with your mediator, can help keep everyone on message and on task. This can help prevent blocks that stall the process.
We Can Help You Stay Organized
Not everyone is capable of handling legal matters. Doing so can require hours of digging through and organizing documents, especially in a divorce. You are stressed out enough without worrying about securing financial records, property leases, and more. Our firm can take this work off your hands, allowing you to focus on your needs.
We Can Encourage You to Keep Going
Even in an amicable negotiation, you can sometimes feel like you're up against a wall. It can be tempting to just give up and give your spouse whatever they want, leaving you frustrated and dissatisfied afterward. We've seen this happen in clients before, and we are there to help pick you up when you fall. This divorce is about both spouses, and you deserve your fair share when it's over. We will advocate for you, and we will work closely with mediators and spouses to find reasonable solutions that can meet your needs.
Curious about divorce mediation in St. Louis? Contact our office to discuss the particulars of your case with our experienced divorce attorneys.