St. Louis Family Law Legal Cases & Services
Serving Families in St. Louis, Chesterfield and Throughout St. Charles County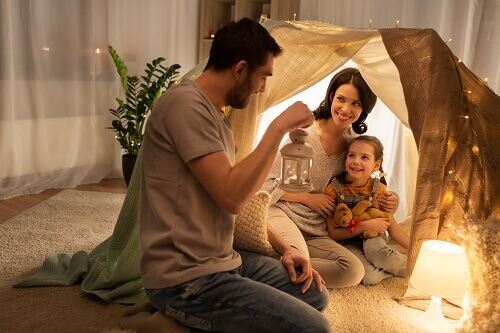 When a marriage dissolves or other family dispute arises, the resulting legal process can be emotional and overwhelming. Whether you are determining child custody, dividing up marital property, or even signing a prenuptial agreement the results can be problematic if you are not represented by a competent lawyer.
At Family Law Partners, we realize nothing is more important to you than family. Our dedicated lawyers focus exclusively on matters that affect domestic, or family relations. Concentrating our practice on family law enables us to deliver the knowledgeable and holistic representation you need to resolve your difficulty as efficiently as possible. We are ready to offer compassionate guidance and assertive advocacy throughout your entire legal proceeding.
Located in Chesterfield, we serve families throughout Missouri, including St. Louis and St. Charles County. Contact us now for a free consultation!
Safeguard Your Future
Conflicts that were present in a marriage are often magnified during the divorce process. When dividing up property, assets, and even time spent with children, the desires of one spouse can quickly overshadow the needs of the other, leading to an inequitable settlement. Having an experienced attorney by your side can help ensure your rights are protected under all circumstances.
Get effective advocacy for all aspects of your divorce, including:
Comprehensive Family Law Representation
Life goes on. Circumstances change. Many times, the original agreements of your divorce will need to be adjusted as children age or jobs change. Regrettably, legal action must sometimes be taken to compel a spouse to honor the terms of the original settlement.
Whatever the circumstances may be, Family Law Partners can deliver the tough negotiation and litigation skills required to maintain the well-being of you and your family no matter how drastic the change.
We can provide high-quality representation for any family-related concerns, including:
Free One-on-One Consult
Our St. Louis family law firm recognizes your family is unique and you aren't looking for cookie-cutter representation. At Family Law Partners, we take the time to get to know you and listen to your concerns. Once we have a complete understanding of your needs, we can work hard to deliver creative strategies tailored specifically to meet the requirements of your case.