Trusted Mediation Attorney
Speak with Our St. Louis Divorce Lawyers, Also Serving Clients in Chesterfield and St. Charles County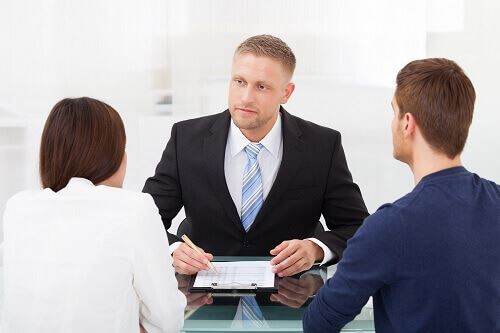 Every family is unique. In a divorce or dissolution of a marriage, a settlement should be tailored to fit the individual needs of each family. Unfortunately, when parties go through litigation, sometimes the decisions and ability to customize matters are given to the judge.
This means the decision making power is taken away from the parties themselves-the ones who actually understand the situation. Mediation, on the other hand, restores power to the parties and lets them decide the settlement.
If mediation sounds like it may be beneficial to your case, it is time to reach out to Family Law Partners to discuss your case. We can review your marital situation and help you determine if this is the right option for your divorce.
Ready to talk? Contact our divorce lawyers located in Chesterfield for counsel!
What is involved in the mediation process?
Parties that decide to mediate will sit down with a neutral third party and negotiate a mutually acceptable agreement. Once an agreement is reached, settlement paperwork or a summary letter will be prepared by the mediator and submitted to the attorneys.
Some of the issues involved include the following:
Property and debt division
Many people believe once they have mediated and resolved the issues, the case is over. However, this is incorrect. It is important to note that once the case is mediated and settled, settlement paperwork must be prepared, signed, and submitted to the court by counsel. It is also common to mediate and resolve some matters but not others. However, even this will help the attorneys narrow the issues in the case and decide which matters need to be litigated.
Mediation is becoming increasingly popular, and some courts are requiring that the parties attend mediation before discussing substantive issues with the judge to eliminate disputes. It is important to know which cases should and should not be mediated, though, as a spouse enduring domestic violence or coercion may not be the best candidate for mediation.
Why wait to pursue the future you deserve? Contact our office to discuss your mediation case with our seasoned St. Louis County divorce attorneys.